People have
visited this site.
This site was created by Stephen P. Hall Webmaster of:
The Balch House Associates Beverly Historical Society & Museum 117 Cabot Street Beverly, MA 01915 (978) 922-1186
The "Great Hall"
[Click here to return to the main Tour Page]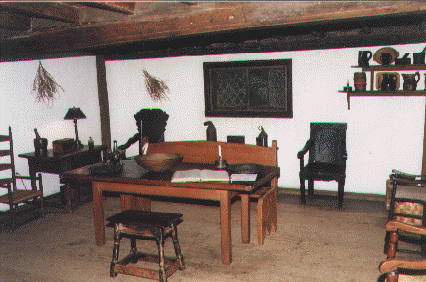 This is the first view from the front hallway, of the "Great Hall", that you will see when you visit the Balch House. Note the dinner table, and period furniture around the room.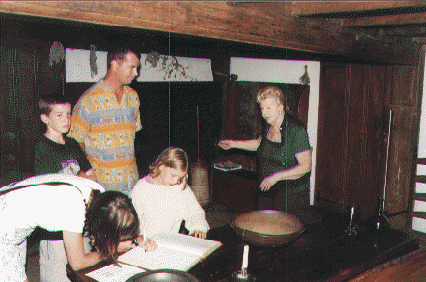 Nancy Hood has visitors sign the guest book and the tour begins.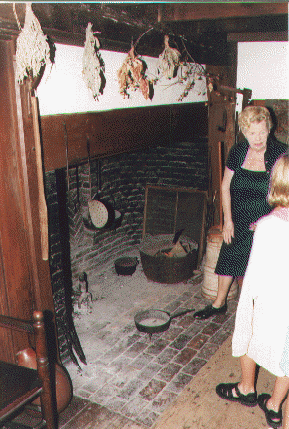 Nancy shows a young visitor the main cooking fireplace in the "Great Hall"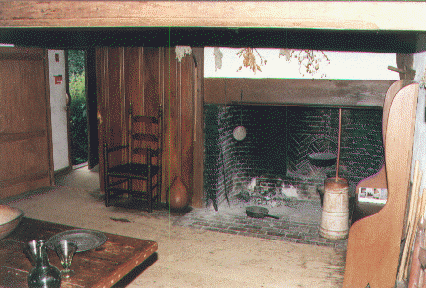 This view is from the back of the "Great Hall", looking toward the front hall.
[Click here to return to main Tour Page]
or
[Click here to go to next room]